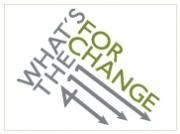 Attending a largely white populated Ottawa high school was not easy, as Dawit recalls being the centre of discrimination.
Dawit, who is of Ethiopian, Ukrainian and Scottish descent, remembers being compared to children in developing countries who were being sponsored by Plan Canada.
Seeing that her peers misunderstood her background and had the wrong ideas about her culture, Dawit started a black history club with her principal when she was in Grade 11.
"We started doing the programming in high school because there were problems that we were noticing in the school system," says Dawit. "I was one of two or three black students and I experienced a lot of discrimination and racism when I was in high school."
After having graduated and pursued her post-secondary education at the Harris Institute for the Arts in Toronto, Dawit, 30, never thought the small club she started in high school would come back to life, let alone become her full-time job.
But it did, when it revived in 2004.
"I realized that there were a lot of other social justice issues. Not just looking at racism and equity issues, but in terms of human rights, children's rights, and women's rights. [Many] organizations wanted to communicate to young people about [these issues], but the organizations weren't able to do it in a palatable or interesting format," she says.
Joining forces with Anita Wong and Patrick McCormack, the club became 411 Initiative for a Change, a non-profit organization that uses arts and culture for young people to educate themselves on social justice issues.
"We look at and treat issues that affect young Canadians. It could be something like HIV/AIDs, violence against women, we look at children's rights, and the stories of young people around the world who are also living in Canada," Dawit says.
All three founding members have a background in the arts, allowing them to collaborate their skills to create arts programming, which Dawit says appeals more to students.
Dawit and Wong have worked together in international development as well as the music industry, while McCormack is an artist who has also worked in sound engineering and production.
"We were able to revive 411 because our formats use music, pop culture, and dance, which are much more interesting for young people."
Six years later, 411 Initiative for a Change has reached over 300,000 students across Canada and focuses on other issues such as safe sex, gender equality and children's rights.
Touring with professional musicians and artists, 411 Initiative for a Change works with students who are imprisoned or in inner city schools to give them a chance to express their ideas through their arts-creation programming that use different forms of art which include visual art, drama, and poetry.
The organization has also collaborated with other organizations such as Alicia Keys' Keep a Child Alive, which provides AIDS care for families in developing countries, the AIDS Committee of Toronto and worked with music channel MTV to film documentaries surrounding youths living in Sudan, Colombia and Haiti.
Although, 411 Initiative for a Change has reached millions of people since it first started when Dawit was in high school, the main focus of her organization remains the same: to get students to speak out and raise awareness on social issues.
"We're not an organization that asks you to join up with us or start a club. It's more about encouraging discussion. So for the schools who bring us in, we're an opportunity to get discussion started around topics that students may not have wanted to talk to their teachers about," Dawit says.
Remembering her own experiences of sitting through school assemblies, Masia One, a Toronto-based rapper and producer, says she never felt connected to special presentations about global issues because she felt they were boring and out of touch with young people.
But after doing presentations and tours with 411 Initiative for a Change, Masia One, whose real name is Maysian Lim, is touched knowing that she has made an impact on students to make a difference.
"After tours, I've had kids come up to me crying. Even now and maybe six months after the last tour we did, I [still] have kids emailing me and telling me it was the best thing they've ever learned in school," she says.
Having pursued an architecture degree with a minor in economics from the University of Toronto, Masia One thinks an organization like 411 Initiative for a Change is great, as it helps artists like her encourage students to go to school.
"I'm a rapper. This is my full-time job. There are a lot of kids that I meet that want to get into the music industry and want my record label to sign them, but at the end of the day, I try to put upon them that I also have an architecture degree. I have that option in case I want to go into it."
Having had the opportunity to travel to World AIDS conferences in Sweden and Mexico as well as Ethiopia to meet and work with young children, Dawit plans to continue focusing on issues such as HIV/AIDS as well as introduce new issues such as bullying and raising self-esteem in young women.
"One of the things we are working on this fall is producing a program on girls. We'll be looking at self-esteem, we're looking at bullying, and especially online bullying. This is something that [many schools] have been having a lot of difficulty with."
But on a grassroots level, Dawit also wants to focus on anti-racism, the topic that started 411 Initiative for a Change in the first place.
"It's something we haven't treated in the last five years and we're going back and producing a program with MTV looking at racism in Canada and how young people experience it, where they experience it, and what you do if you experience racism."
Masia One says that students should understand the importance of making a difference, noting that Dawit started this program at a young age.
"She took the effort to do something about [racism] and educate people instead of getting angry or becoming reclusive. I think that it's very inspiring for these high school kids to learn and understand that Tamara started 411 in high school and now it's a tour that goes across Canada. I think it's one of the best arts education programs in Canada."

Picture From: Walter & Duncan Gordon Foundation